In 2021, the year-long celebration of SWC50 continued.
Throughout the year, two follow-up webinars following the SWC50 Virtual Conference in December 2020 were held:
Transforming the Air, Sea, and Land Freight Transport Sector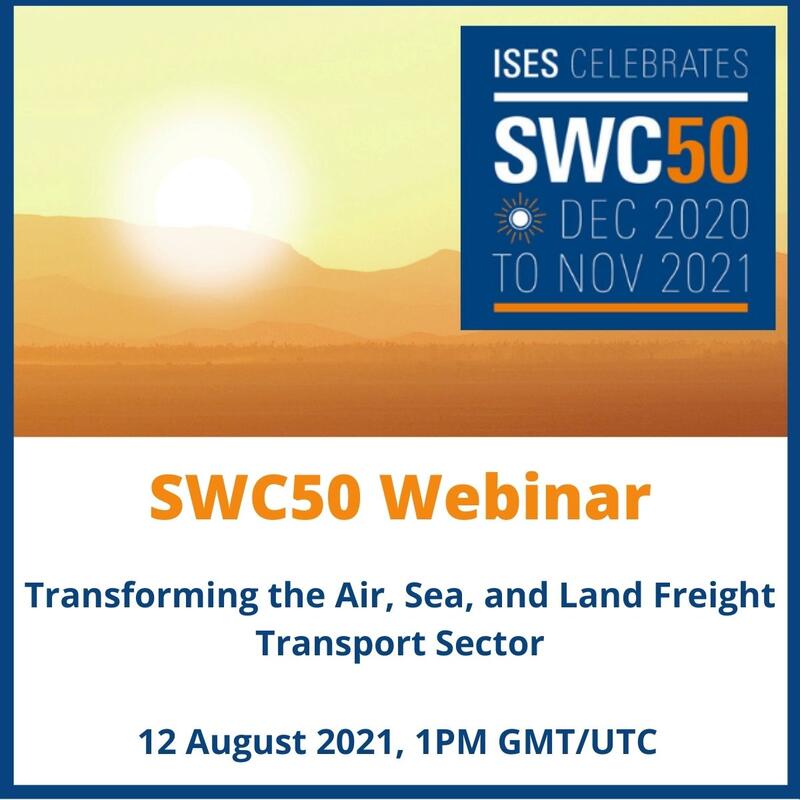 This webinar continued the looking forward theme of SWC 50 and focused on innovations in the transport industry. For over 60 years, members of ISES have undertaken technical research, product development and advocacy for the growth of solar and renewable energy technologies.
This webinar welcomed the following presentations:
- Paulette Middleton (ISES/ASES): SWC50 Introducer
- Hannah Murdock (REN21): Moderator + Global Status of Renewables in Transport
- Tony Wood (Grattan Institute): Towards net zero: Practical policies to reduce road transport emissions
- Remo Schäppi (ETH Zürich): Solar Fuel Production From Ambient Air in a Modular Solar Concentrator-Reactor System
- Gavin Allwright (International Windship Association, IWSA): Wind Powering Decarbonisation in Shipping
Perspectives on Future Power Grids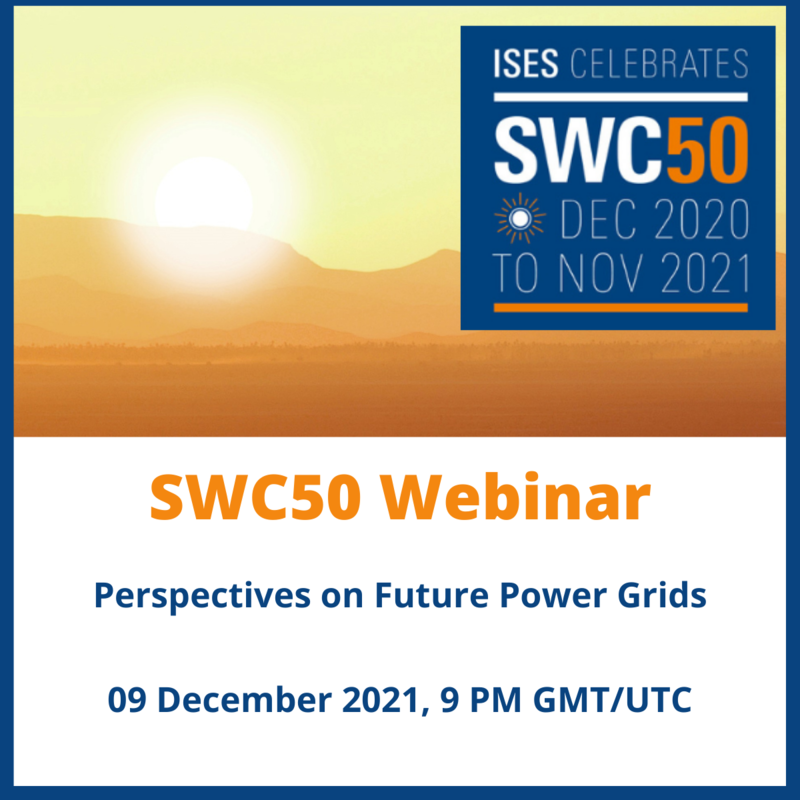 This webinar presented a number of perspectives on future power grids such as technical aspects, grid reliability, policies, and financing as well as aspects of societal acceptance of future power grids.
This webinar welcomed the following presentations:
Summer Ferreira, Manager for the Renewable and Distributed Systems Integration program at SANDIA National Laboratories
Jessica Lau, Group Manager of the Grid Systems Group within the Grid Planning and Analysis Center at NREL
Scott Chapman, Group Manager for New Market Services at AEMO
Debra Lew, Associate Director of ESIG
Geoff Stapleton - Moderator